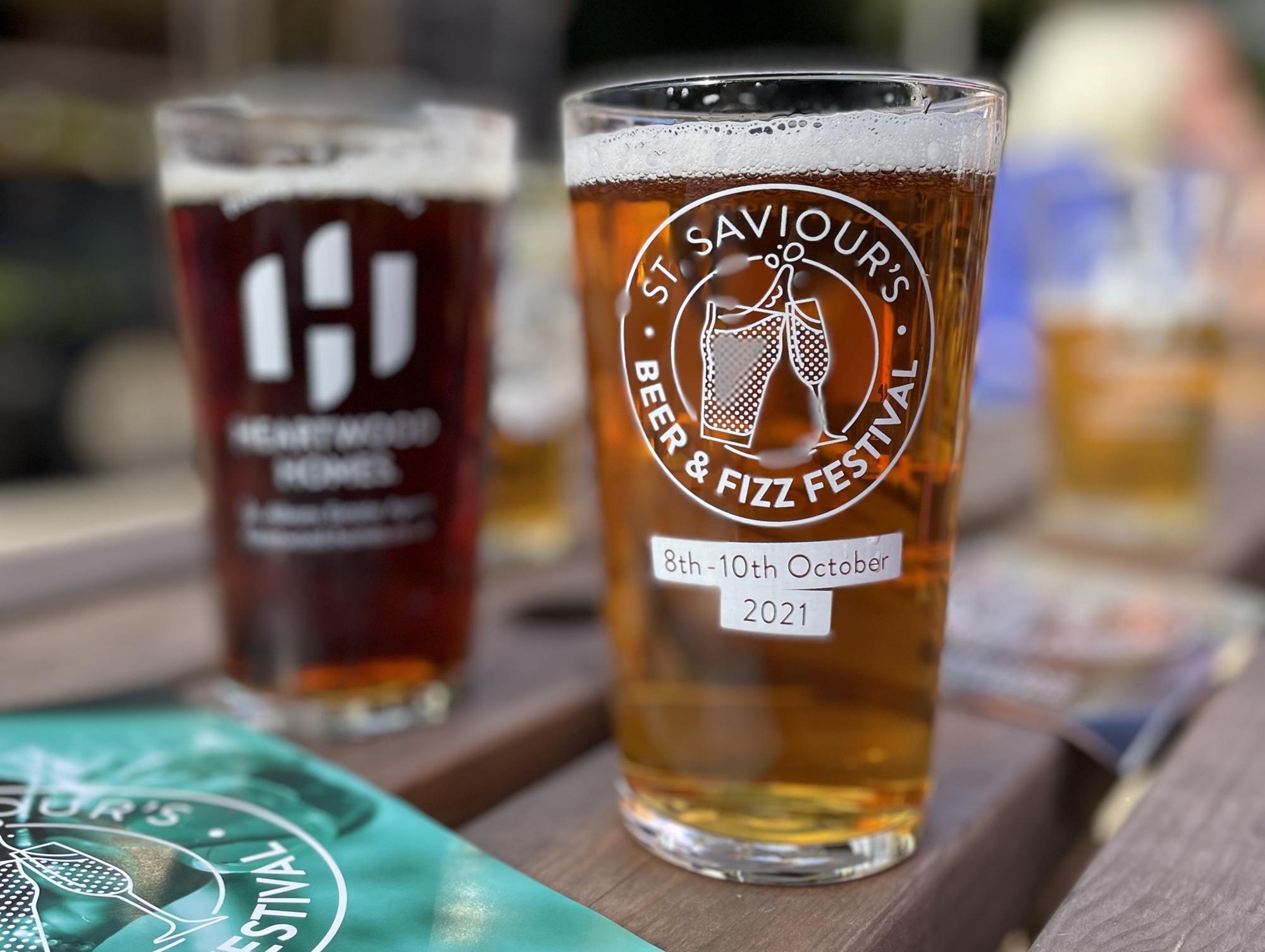 St Saviour's Beer & Fizz Festival is all about bringing people together: not just gathering at the festival itself, but in its creation, planning and delivery. There are so many ways you can be a part of the festival, so why not get involved?
Volunteer
Why not work with us at the Festival and enjoy a great weekend with a tight-knit group of local volunteers from the local community and church congregation. The main jobs are behind the bar and welcoming festival-goers on the door, but if you have something else to offer then please do get in touch! For more information or to sign up for a shift or two, please contact Linda, our Volunteer Co-ordinator.
Donate
The Festival has amazing support from local pubs, breweries and companies, donating beers, sponsoring glasses or buying advertising in the festival programme. In 2021 we even had four barrels of beer donated in memory of a departed beer-lover! So why not sponsor a barrel of beer or a case of fizz for the festival? You can find out more on our Sponsors page.
Feed the 5,000
….well maybe not quite 5,000, but if you're interested in being part of our daily food market get in touch. There is no pitch fee, but we welcome a donation from your takings.
Entertain the masses
We're always on the lookout for local or not-so-local acts to fill our music line-up, so if you are up for playing a fee-free set (just because you love making music!) then give us a shout!