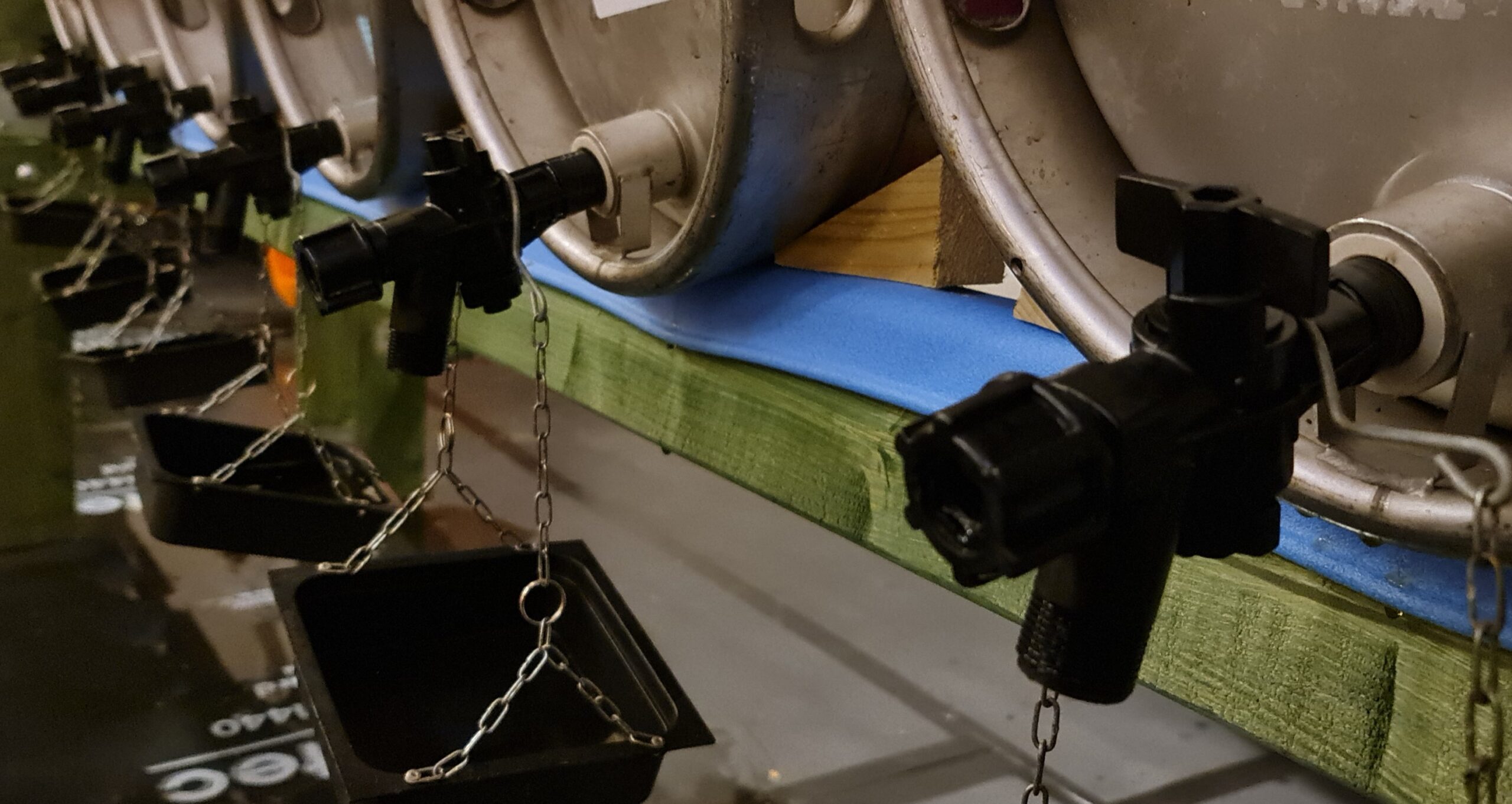 ALL BEERS ARE SUBJECT TO AVAILABILITY.  BEST LAID PLANS, AND ALL THAT….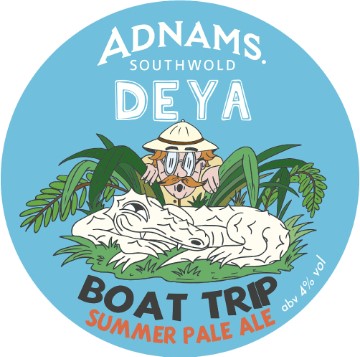 ADNAMS/Boat Trip Summer Pale Ale
A summer pale ale with meandering elderflower florals rapidly flowing into an adventurous torrent of peaches, limes and zingy orange fruit.  Adnams' collaboration with DEYA springs from a mutual love of Simcoe, Citra and Mystic hops – and a shared respect for crocodiles.
ABV 4%
Sponsored by The Farmer's Boy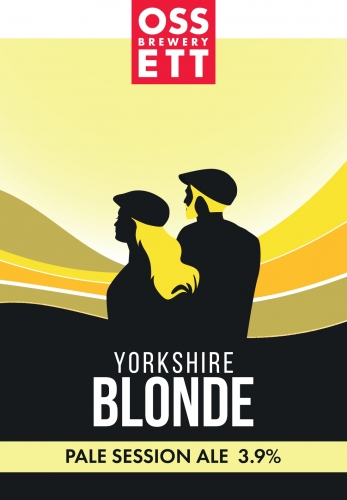 REPLACEMENT CASK!
ANARCHY BREW CO./Gold Star
OSSETT BREWERY/Yorkshire Blonde
This beer pays homage to our stunning Yorkshire heartland, the inspiration behind everything we brew. This pale ale is full-bodied, well-rounded and slightly sweet on the palate. A generous addition of Mount Hood hops late in the boil result in a delicate fruity aroma.
ABV 3.9%
Sponsored by The Great Northern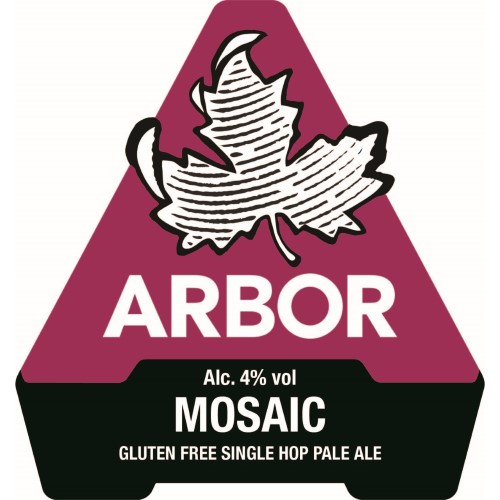 ARBOR ALES/Mosaic Gluten Free Pale Ale
A Gluten Free pale ale with bold floral and tropical fruit flavours and aromas.
ABV 4.0%
Sponsored by SD Shopfitting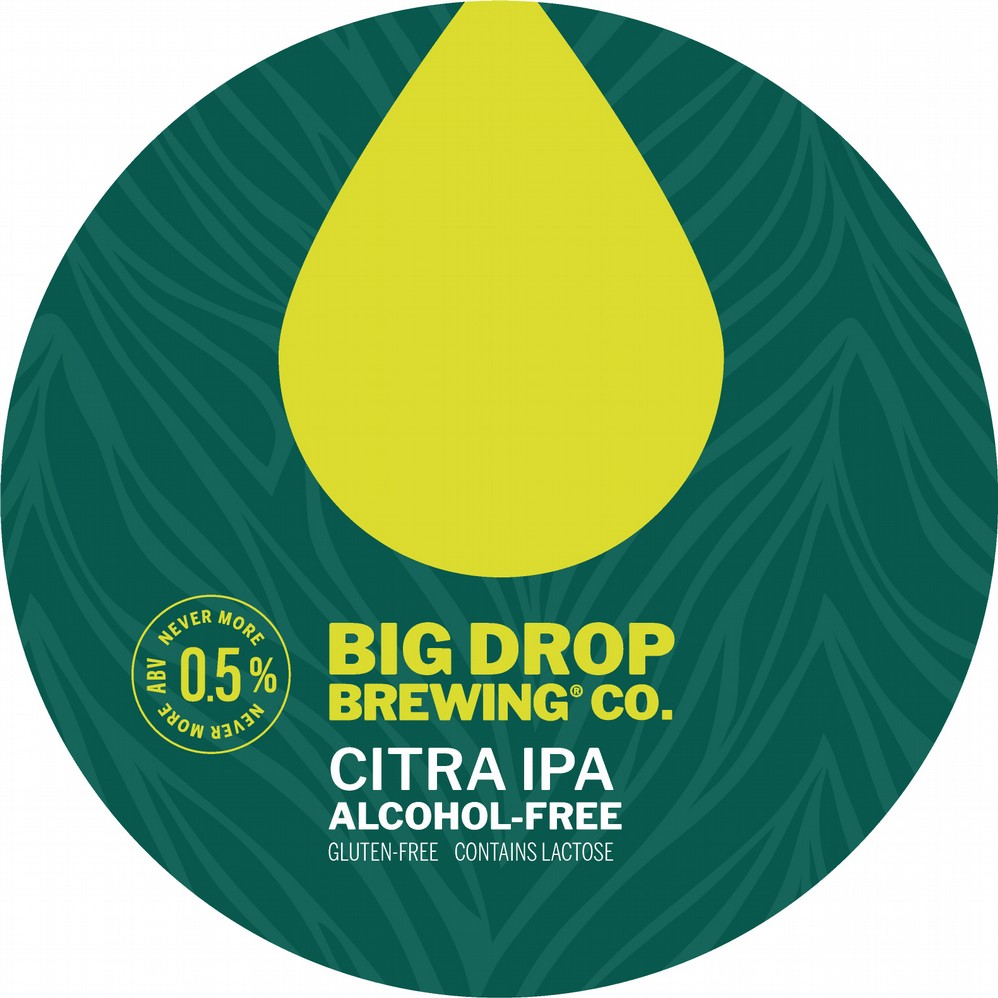 BIG DROP BREWING CO./Paradiso Citra IPA (Alcohol Free – Canned)
This A-F IPA radiates citrus fruit from the moment you pour it to the second you finish that last sip with a satisfied sigh. The bright, sharp twist of bitterness on the end makes you want to dive back in for one more….
Hops: Chinnook, Cascade, Simcoe, Citra, Columbus
ABV 0.5% (maximum)
Sponsored by The Lower Red Lion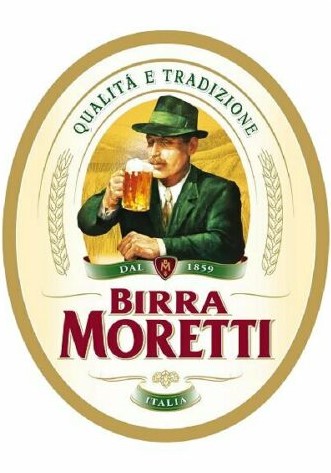 BIRRA MORETTI/L'Autentica Lager
An authentically Italian quality lager brewed with passion and the finest quality ingredients. A special blend of quality hops creates a well-balanced lager with some hoppy and fruity notes, finished with moderate bitterness and a clean aftertaste.  So fresh and simple that it transports you straight to the rolling hills of Tuscany.
ABV 4.6%
Sponsored by Verdi's Italian Kitchen

BRISTOL BEER FACTORY/Showdown Session IPA
Showdown brings Cryo and T90 hops together in a single hop CITRA bomb, you know what's coming, all out citrus heaven.
Embracing evolution T90 is added early bringing the citrus and bitterness with Cryo form taking this to the line with max tropical citrus energy.
With the BBF uber pale treatment applied Showdown is all set for cask glory. CITRA, the king, two ways.
ABV 4.0%
Sponsored by Aspava Turkish Restaurant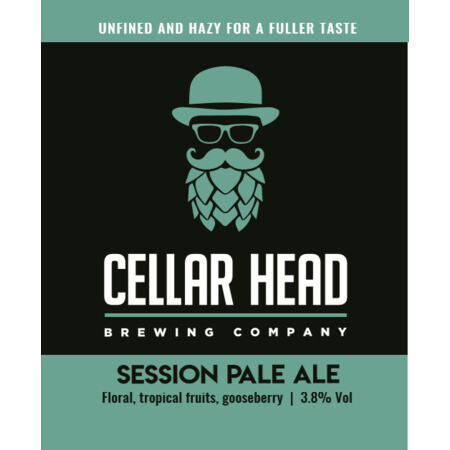 CELLAR HEAD BREWING COMPANY/Session Pale Ale
Refreshing and uplifting, this straw coloured fresh pale ale has tropical fruit and sweet floral aromas with the intense flavour of gooseberry and green grapes with a light honeyed sweetness leaving a crisp punch and a dry, clean finish. Delicious and awakening.
Malts: Maris Otter, Flaked Barley
Hops: Ernest, Jester, Challenger
ABV 3.8%
Sponsored by Ye Olde Fighting Cocks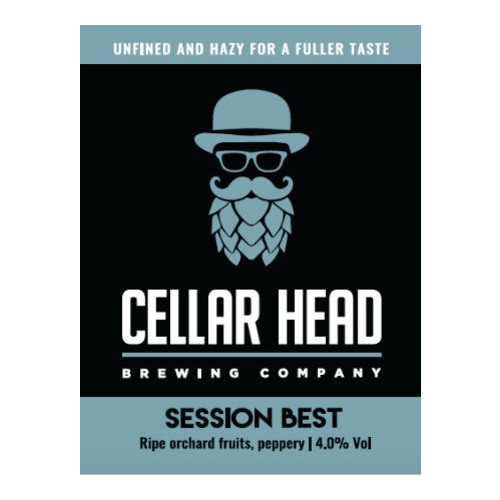 CELLAR HEAD BREWING COMPANY/Session Best Bitter

Refreshing and uplifting, this straw coloured fresh pale ale has tropical fruit and sweet floral aromas with the intense flavour of gooseberry and green grapes with a light honeyed sweetness leaving a crisp punch and a dry, clean finish. Delicious and awakening.
Malts: Maris Otter, Black, Crystal
Hops: Northdown, Fuggles, Goldings, Bramling Cross
ABV 4.0%
Sponsored by Ye Olde Fighting Cocks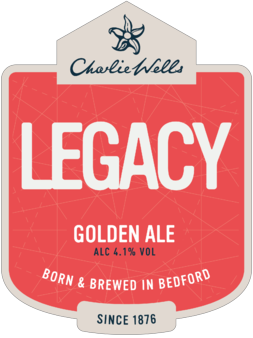 BREWPOINT/Charlie Wells Legacy Golden Ale
This refreshing golden ale features two new English hop varieties to bring happy hoppy notes of fresh orange, passionfruit and peach. Speciality grains add biscuity flavours and pleasant bitterness rounds out this easy-drinking ale.
Malts: Pale, Vienne, Wheat
Hops: Oliciana, Harlequin, Admiral, Citra
ABV 4.1%
Sponsored by The Jolly Sailor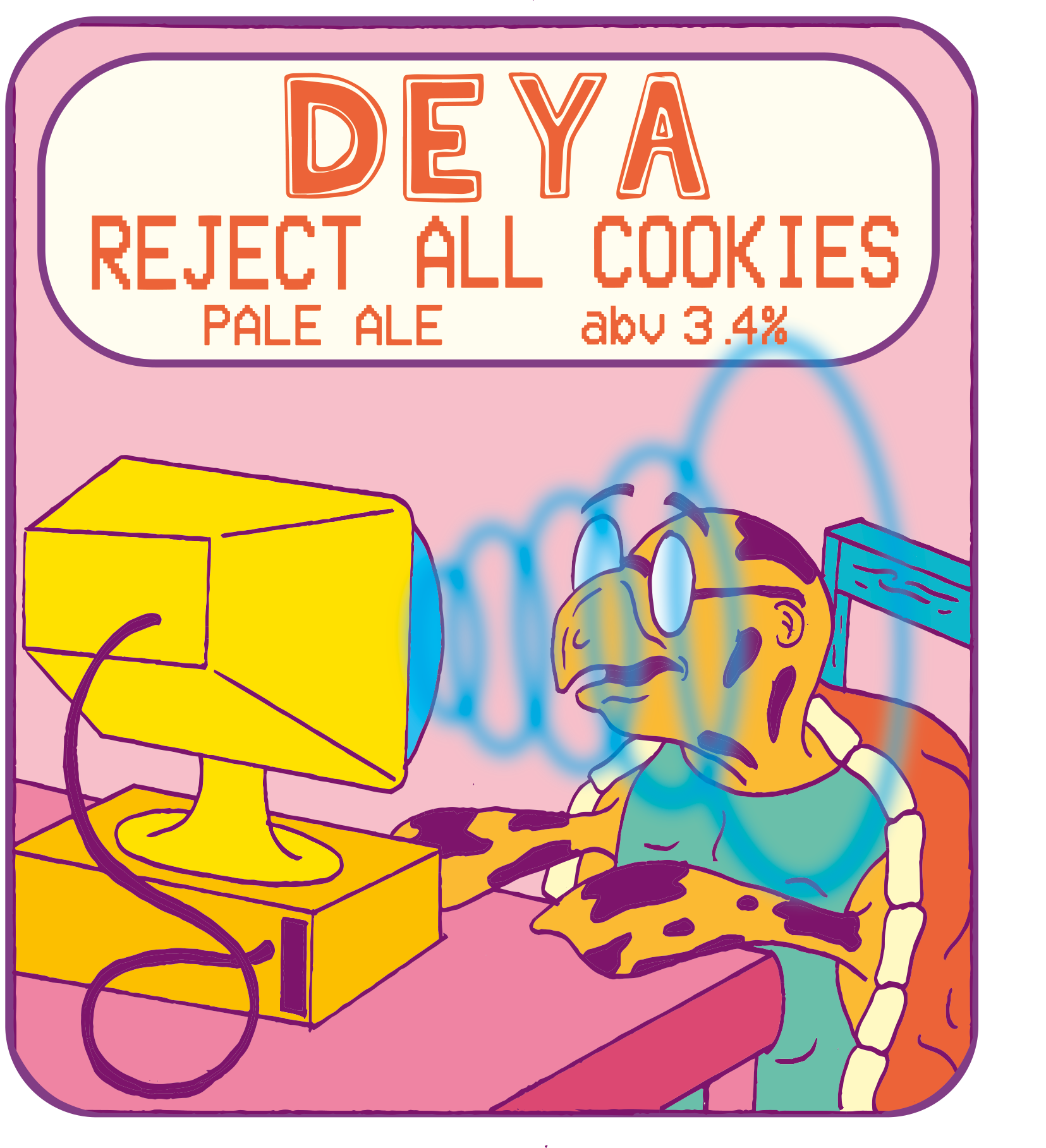 DEYA BREWING CO, CHELTENHAM/Reject All Cookies Pale Ale
A easy going session pale from the fantastically creative guys at Deya. Their classic modern hoppy style, with a light haze offers a fruity aroma with a light wheaty body.
Pineapple, orange and peach flavours with a clean firm bitterness.  Gorgeous.
Hops: Sabro, Bramling Cross, Cirta, Strata
Malts: Wheat, Extra Pale, Vienne, Heritage (Warminster)
ABV 3.4%
Sponsored by Deya Brewing Co.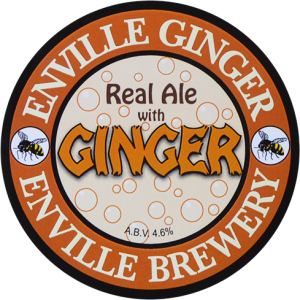 ENVILLE BREWERY/Enville Ginger
Enville Brewery are proud to brew some of the Midlands most iconic ales, forging a path as a staple drink in the region. For the past 25 years their passion for creating ale has resulted in some of the finest ales in the country and Enville has become a Midlands favourite.
Produced using root extract ginger this ingeniously created ginger beer has a flavour which is not overpowering and is very refreshing. This continues to win awards at beer festivals, and when it first appeared in St Albans at last year's Beer & Fizz Festival was the fastest seller – and the first to be requested again this year by our 'regulars'!
ABV 4.6%
Sponsored by Maples Flowers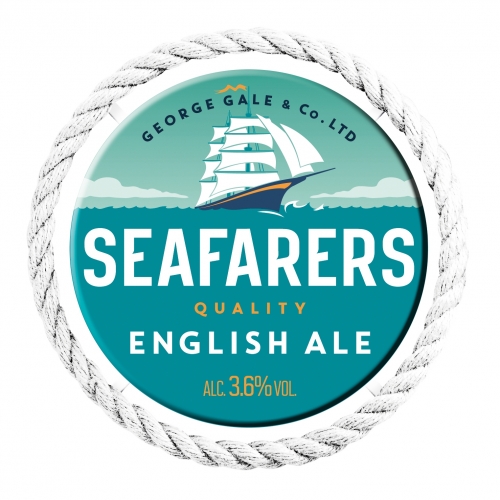 FULLER'S OF CHISWICK/Seafarers English Ale
Seafarers is brewed with a blend of finest-quality English malt, famous Gales yeast and the aptly named Admiral hop. At 3.6% ABV, it's a superb, sessionable drop – perfect for a pint or two with your shipmates.
Faintly fruity on the nose, this light amber beer sails a steady course through well-developed malt character towards a satisfying, hoppy finish. The Gales yeast brings out soft fruit flavours, while the hops impart a zesty, spicy quality to the brew.
Hops: Admiral, Fuggles, Goldings and Target
Malts: Pale and Crystal Light
Allergens: Barley
ABV 3.6%
Sponsored by The Portland Arms
HOBSONS BREWERY COMPANY/Old Prickly
A pale easy-drinking full-flavoured ale with a sweet character and floral notes – not at all prickly! From 2013 – 2020 Hobsons supported the British Hedgehog Preservation Society with annual donations based on Old Prickly sales, donating just shy of £50,000 in total!
ABV 4.2%
Sponsored by The McGowan Group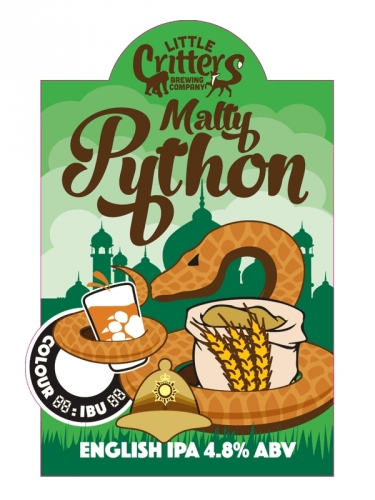 LITTLE CRITTERS BREWING COMPANY/Malty Python
Malty Python is made from the highest quality English grains, for a bready, caramel, traditional ale, with a malty backbone and a nice bitter bite.
ABV 4.8%
Sponsored by The St Albans Sixer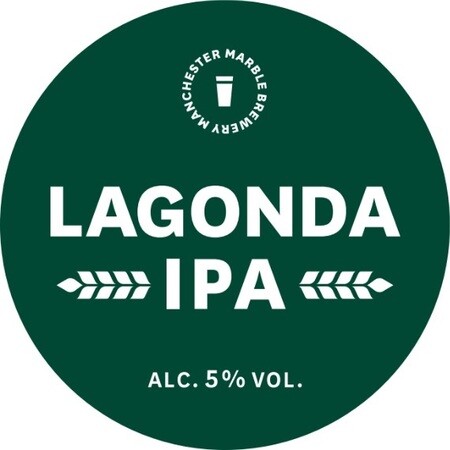 MANCHESTER MARBLE BREWING/Lagonda IPA
Named after a classic car owned by the boss's father, Lagonda has been a house beer since 1997. The beer was originally designated an IPA but we feel pale ale better reflects current beer definitions. Pale in colour, the malts provide a sturdy body on which is built a citrus and floral hop character.
Main Hops: El Dorado, Equinox/Ekuanot, Mosaic
ABV 5%
Sponsored by Northstar Renovating Ltd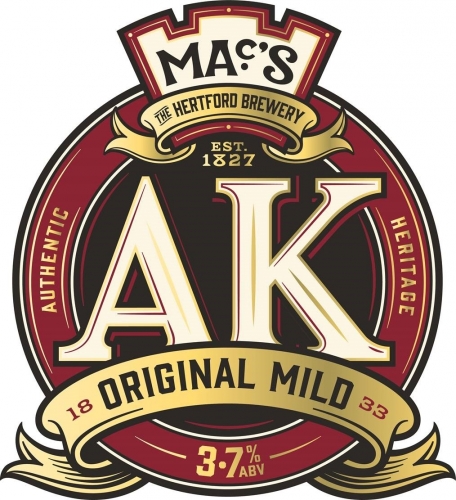 McMULLEN BREWERY/AK Original Mild
The story goes that a certain Arthur King, owner of a number of Public Houses, had the suggestion that the beer supplied to him must be improved considerably if it was to satisfy fully the then popular demand. Mr. King explained that what he wanted was a brilliant beer of medium colour, but with its attributes perfectly balanced into an attractive blend of flavours and with a pleasing aroma. The beer although not sweet, should have its sugar content apparent on the palate. Similarly, the blend of hop flavours and aroma must be pleasing and delicate, yet never pronouncedly bitter; and the tonic properties must be those normal to most products. Rather a large order it may be said, yet the long list of necessities were achieved, and satisfied not only Arthur King but also the public. So it is said, Mr King's initials have typified for many decades what is regarded as the ideal palate, best mild.
This Original Mild has been continuously brewed in Hertford by six generations of McMullens for over 185 years. A balanced mixture of pale, crystal and chocolate malts form the basis of this amber cask ale, with one variety of Kentish hops – Witbread Goldings – adding bitterness and light aroma.
ABV 3.7%
Sponsored by McMullen Brewery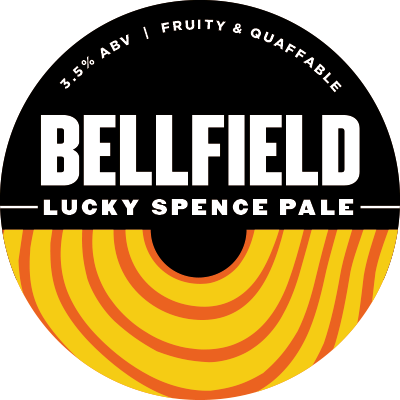 REPLACEMENT CASK!
NENE VALLEY BREWERY/Australian Pale
BELLFIELD BREWERY/Lucky Spence Pale Ale
This is a highly flavoursome and aromatic sessionable IPA. With a new recipe for 2023, Lucky Spence IPA has a lush, fruity hop character with an assertive bitterness. It's refreshing on the finish and has honey and bready malt undertones.
Light in ABV but not in flavour, body or mouthfeel, it features three American hops – Chinook, Amarillo and Citra – and a UK hop, Olicana which combined, bring tropical, citrus and pine flavours and aromas.
Gluten-free and suitable for vegans.
ABV 3.5%
Sponsored by Peter 'Stirling' Moss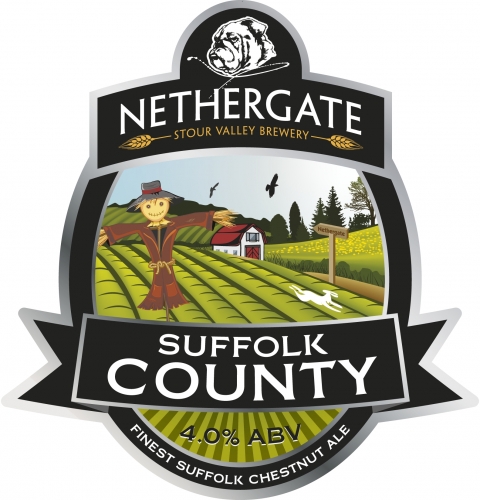 NETHERGATE STOUR VALLEY BREWERY/Suffolk County
Quite simply Suffolk's Best Bitter, and the original recipe that started it all for Nethergate. Suffolk County has been pleasing their customers for over 30 years. Originally named, Nethergate's Best Bitter, Suffolk County was originally created by beer-loving founders Dick Burge, and Ian Honsey who, together, felt their love for great quality beer would help them craft one of Suffolk's best-loved bitters. Who's to argue with them? After all, it's multi-award winning throughout its history – including SIBA Gold Medal for Best Bitter in 2014!
It's a Chestnut coloured best bitter that has a well-rounded roasted background and biscuit flavour with a wonderful bitter finish. This fine, best bitter has a full flavour that punches pleasantly on the palate with the biscuity malt complimenting the warming, roasted undertones.
Hops: Challenger, Sovereign
Allergens: Barley & Gluten
ABV 4.0%
Sponsored by The Mermaid/Nethergate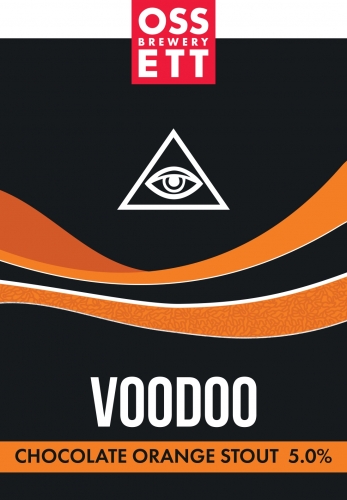 OSSETT BREWERY/Voodoo Chocolate Orange Stout
This deliciously rich and full-bodied stout, brewed from pale, with roasted and chocolate malts was declared "Vicar's Choice" at the St Albans CAMRA Beer Festival in 2022 (There is no such category mind, it was just his favourite.)
Smooth and with moderate bitterness (not unlike the Vicar, it must be said!), chocolate flavours dominate the palate paired with aromas of orange and vanilla.
Hops: Fuggle with cacao nibs and orange zest
ABV 5.0%
Sponsored by Ossett Brewery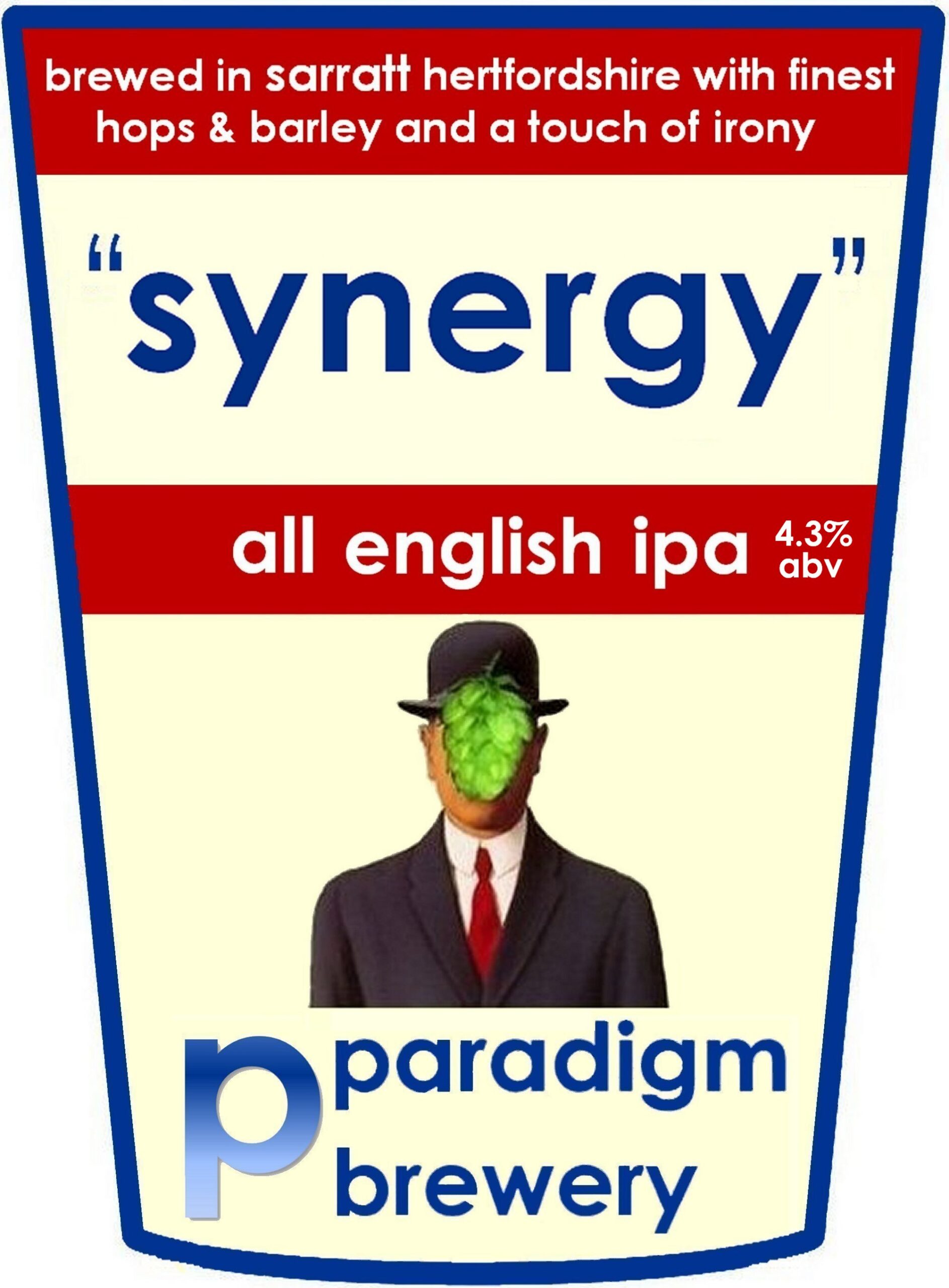 PARADIGM BREWERY, SARRATT/Synergy All English IPA
Traditional English IPA chock-full of Fuggles and Goldings hops. Well-balanced, slightly sweet mouthfeel with refreshing bitterness.
Based at Green End Farm, the brewery is a lovely place to work and very eco focused. All waste water drains into a reed bed, and the steam from the kettle goes up a bespoke condensing flue to relaim the heat! The used hops are used as fertilizer in the village, and the used malt is used for animal feed.
ABV 4.3%
Sponsored by Needham Accounting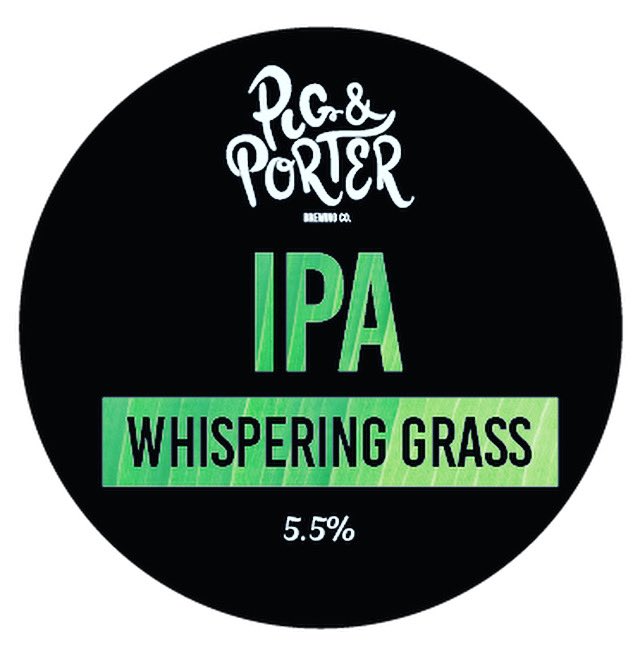 PIG & PORTER BREWERY/Whispering Grass
Hailing from Royal Tunbridge Wells no less, this is a new and smooth IPA fresh from the brewerywith a nice roasted flavour and good hops.
ABV 5.5%
Sponsored by The Boot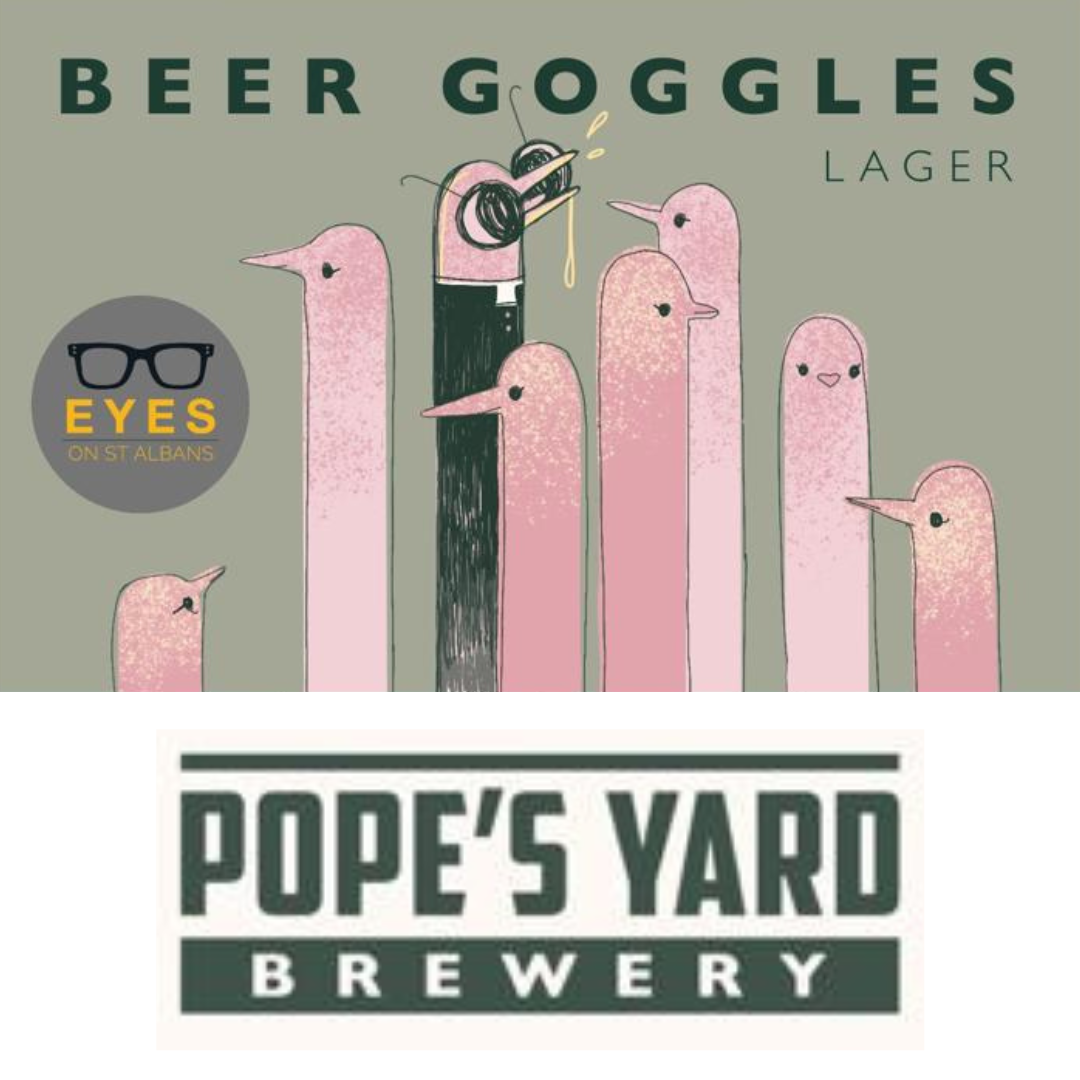 POPE'S YARD BREWERY/Beer Goggles Lager

This is a natural, unfiltered bottle-conditioned beer. Light golden, dry-hopped and slowly lagered; a crisp, clean and refreshing taste, with a herbal bitterness and a hint of citrus aromas from British and German hops.
Vegan friendly
Allergens: Malted barley
ABV 3.8%
Sponsored by Eyes on St Albans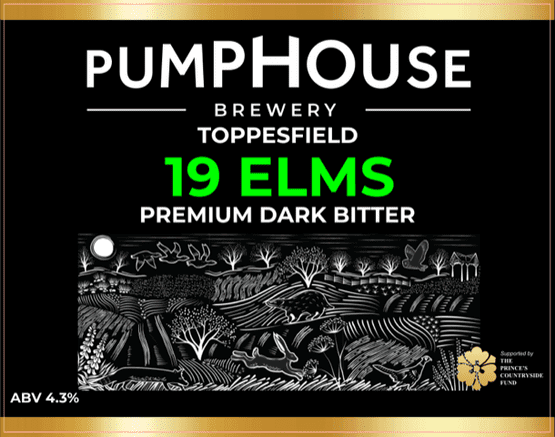 PUMPHOUSE COMMUNITY BREWERY/19 Elms Premium Dark Bitter
Located in Toppesfield, Essex, Pumphouse was one of the first commmunity breweries to be set up in the country. Since 2015 a team of volunteers have undertaken the day-to-day running of the brewery, under the watchful eye of Aaron the Head Brewer. It is owned by more than 80 individuals and run on an entirely non-profit democratic basis. You can find out more at www.pumphousebrewery.co.uk
This dark amber ale was first brewed to mark the planting of 19 new elm trees in Toppesfield to commemorate the 19 young men of the village who lost their lives in the First World War.
Pumphouse cask ales are only available at a handful of pubs in the wilds of Essex, but this comes to St Saviour's thanks to its discovery on a parish retreat in the village of Pleshey – a significant amount of which was spent in The Leather Bottle….nuff said!
ABV 4.3%
Sponsored by Phillips Funeral Services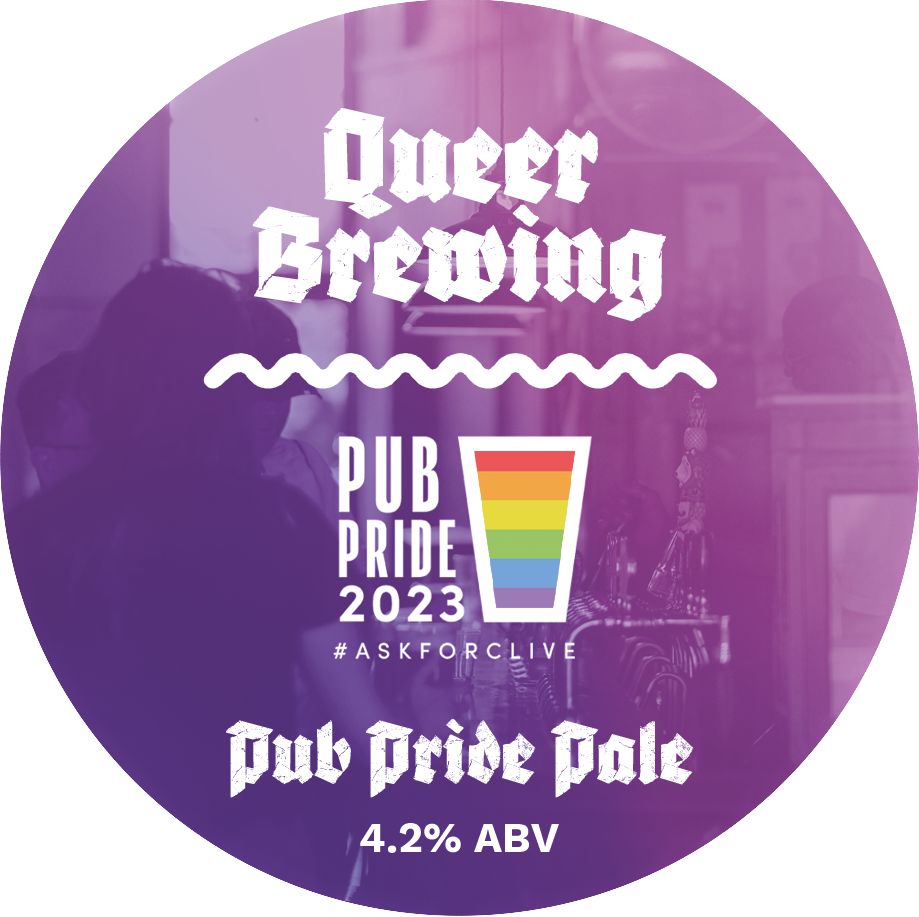 QUEER BREWING/Pub Pride Pale
The Queer Brewing Project was founded in early 2019 to provide visibility for LGBTQ+ people in and around beer, and to build community, advocate for LGBTQ+ rights, and raise money for vital LGBTQ+ charities. Queer Brewing is a queer- and trans-owned brewery whose aim is to increase visibility and representation for LGBTQ+ people through beer.
Working with locally based charity Ask for Clive, this beer was brewed for the growing network of 'Pup Pride' events acriss the country at the end of May each year. Hopped with Amarillo and Hallertau Blanc both in whirlpool and dry hop, this pale has aromas of pink grapefruit, lemon, apricot, and a little earthiness. On the palate you'll find melon, grapefruit pith, citrus, peach, and a little pine resin in the finish. An easy-going, fresh, and tasty pale!
ABV 4.2%
Sponsored by Dylans The King's Arms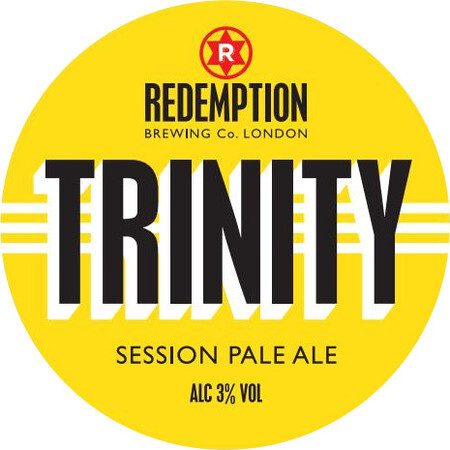 REDEMPTION BREWING COMPANY/Trinity Session Pale Ale
The original hoppy low-abv light ale. West Coast hops dominate the flavour profile but are balanced out by a simple malt base and a satisfying bitterness. The low-abv makes this the perfect session beer!
ABV 3.0%
Sponsored by St Albans City FC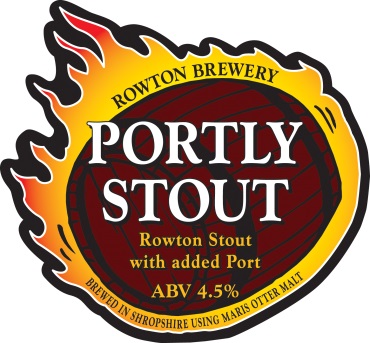 ROWTON BREWERY, SHROPSHIRE/Portly Stout

The Rowton Meteorite hit earth in 1876. Its impact was witnessed, and is considered to be very important in the study of the solar system.
Rowton's Meteorite beer was a big hit at the 2022 Festival and among our fastest sellers. So we sent the Vicar to get another cask and he came back with this incredibly smooth, tasty stout, with extra added port. Enjoy!
Malt: Maris Otter
Allergy Info – Contains Barley
ABV 4.5%
Sponsored by St Saviour's Mens' Group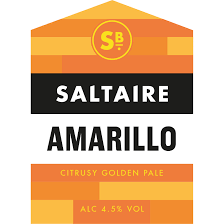 SALTAIRE BREWERY/Amarillo Citrusy Golden Pale
The vibrant Amarillo hop infuses fresh flavours into this bright, refreshing beer. Light and refreshing orange flavours followed by a clean floral finish make this an ideal accomaniment to spicy food. So if you haven't eaten yet…..
ABV 4.5%
Sponsored by The Lower Red Lion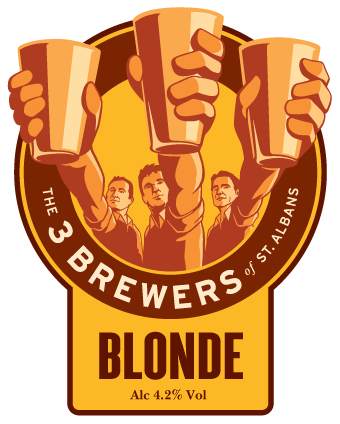 3 BREWERS OF ST ALBANS/Blonde
This sassy Blonde always sells well at St Saviour's!  Light golden in colour, it's brewed with a big pile of Mosaic hops giving the beer a wonderful hoppy aroma and a refreshing smack of fruity citrussy flavours.
ABV 4.2%
Sponsored by Jonathan Shreeves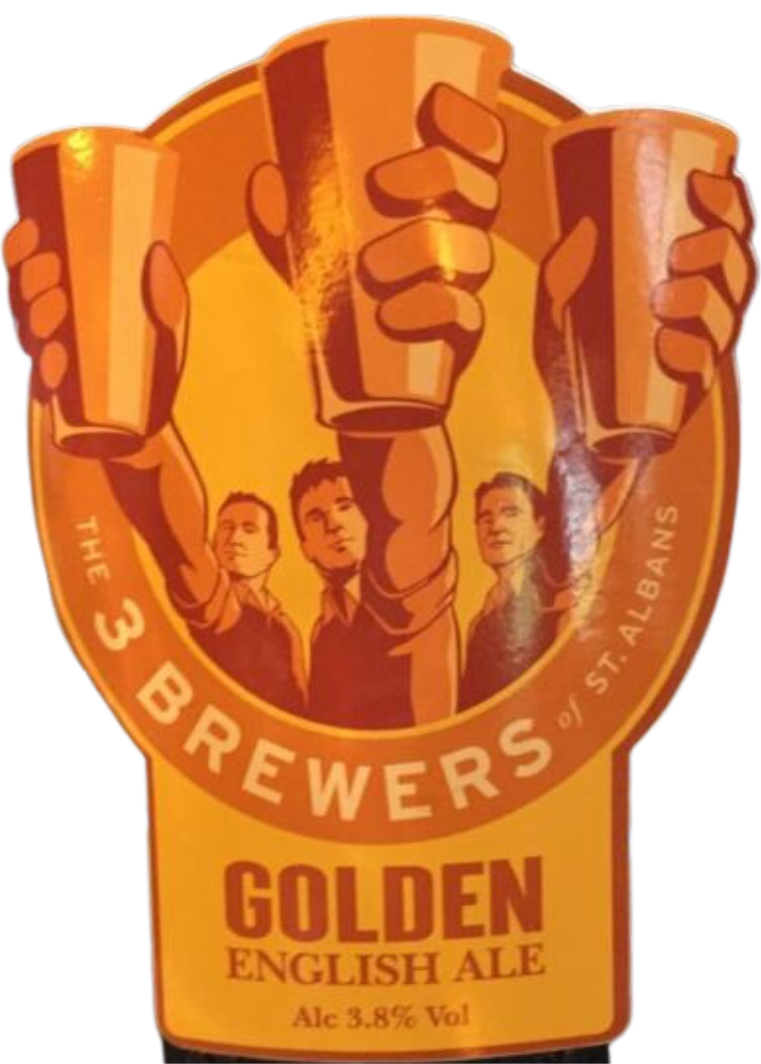 3 BREWERS OF ST ALBANS/Golden English Ale
Some might say silence is golden, but it's worth breaking that rule to let you know this golden ale is brewed using Cascade hops which give a subtle citrus flavour, coupled with Cara malt to give a light golden colour and a hint of sweetness. This is another exceptionally refreshing beer from the 3 Brewers. So raise your glasses. The future is indeed golden!
ABV 3.8%
Sponsored by David Jelly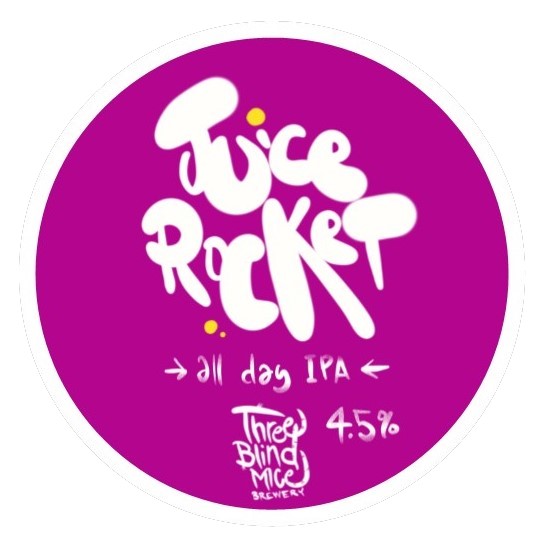 THREE BLIND MICE BREWERY/Juice Rocket IPA
Ely based brewers Three Blind Mice's constant brew Juice Rocket is always a delight.
As the name suggests it's a juicy & hoppy session I.P.A brewed with American hops Mosaic, Citra & Columbus.
ABV 4.5%
Sponsored by The White Hart Tap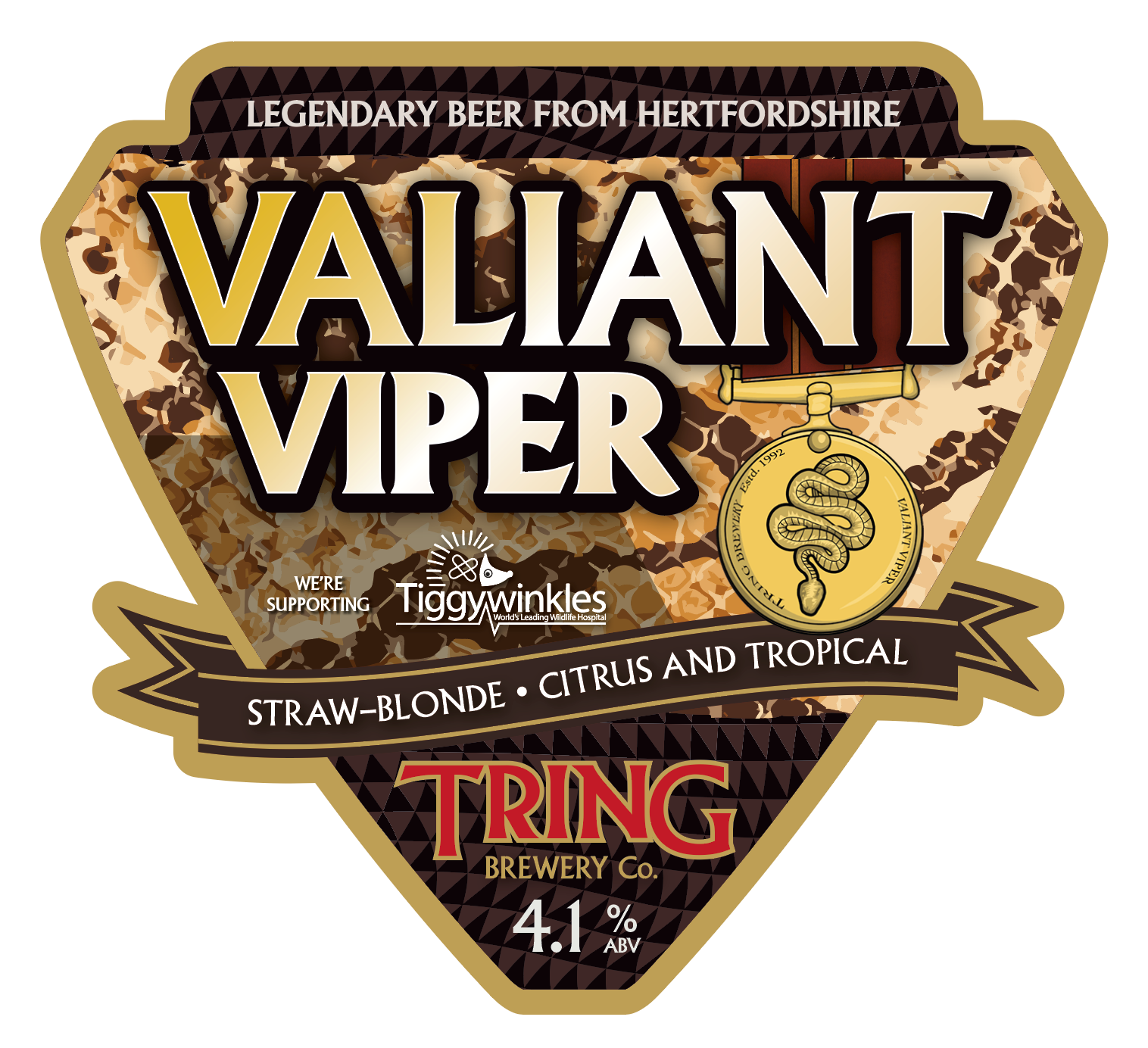 TRING BREWERY/Valiant Viper
Straw-blonde in colour with piquant flavours of luscious citrus and tropical fruits. Low in colour, high in character – this American Pale Ale is bursting with flavour and aroma!
July Colour: Extra pale
Hops: Simcoe, Amarillo
Malt: Low-Colour Maris Otter
ABV 4.1%
Sponsored by Tring Brewery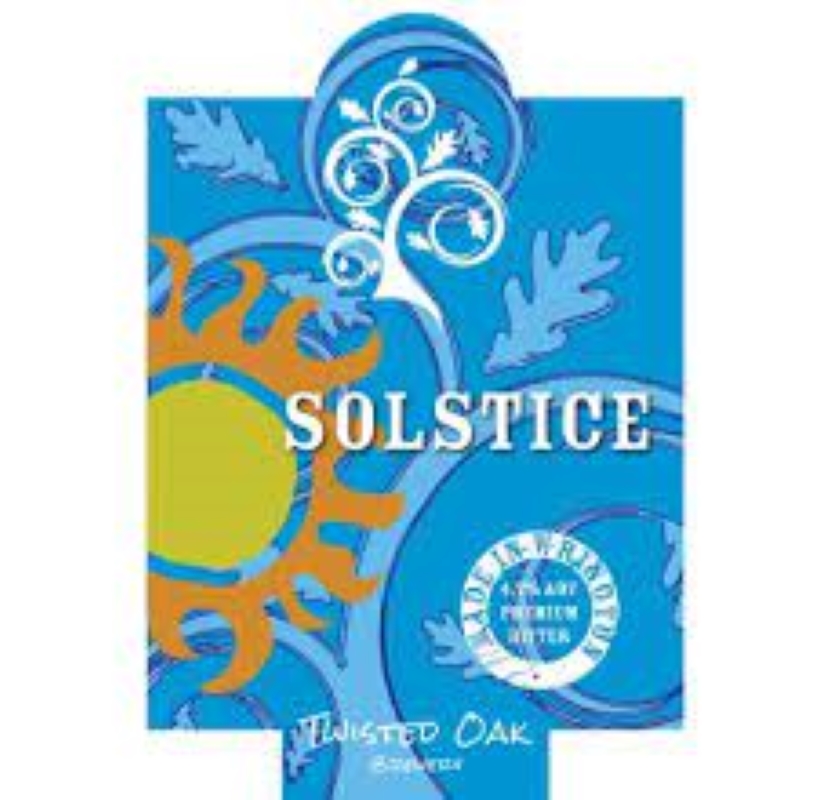 TWISTED OAK BREWERY/Solstice Best Bitter
A rich, dark bitter with a lovely malty finish. Brewed with English hops and English malt this is a truly superb best bitter.
Malt: Maris Otter, Dark Crystal, Crystal, Black
Hops: East Kent Golding, Fuggles
ABV 4.7%
Sponsored by Moonlite Entertainments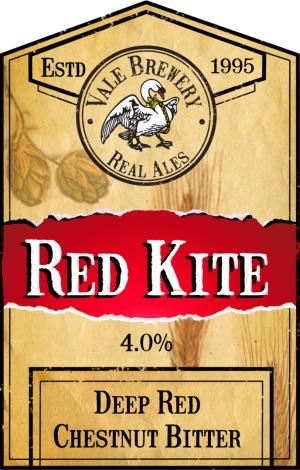 VALE BREWERY/Red Kite
Rich malt flavours make this deep red chestnut bitter the perfect accompaniment for cosy pub evenings – or indeed a festival in church! Red Kite is refreshing with  a subtle starting bitternesess with a strong a bitter finish.
Hops: Northdown, Northern Brewer
Malts: Pale Planet, Crystal, Roaster Barley
ABV
Sponsored by The Six Bells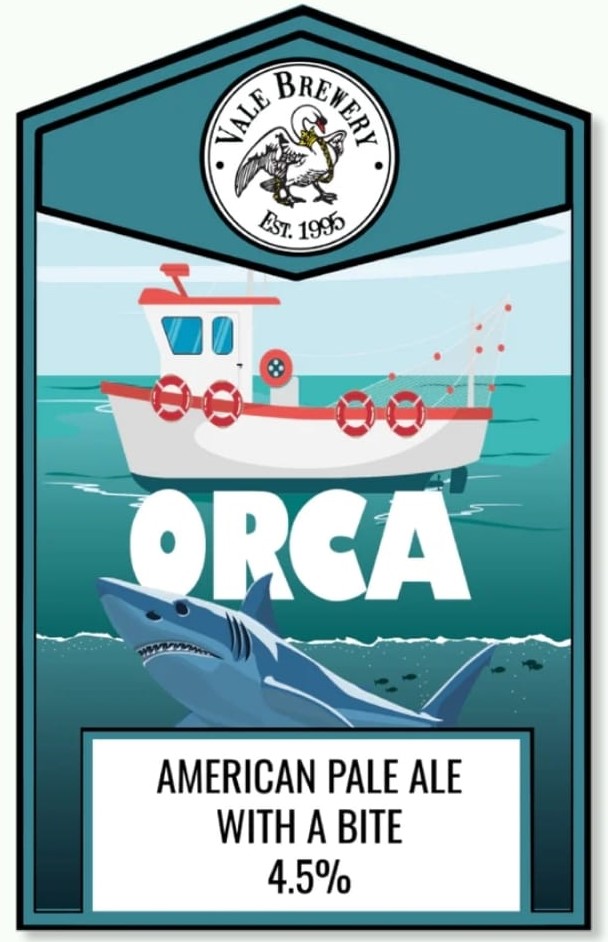 VALE BREWERY/ Orca American Pale Ale

Packed full of Centennial hops, this single hop APA hits you over the head with an oar of citrus flavours, before sinking into cool refreshment. It's really good, subtle and refreshing. Perfect for a Friday evening in the sun – or any evening to be fair!
ABV 4.5%
Sponsored by The Victoria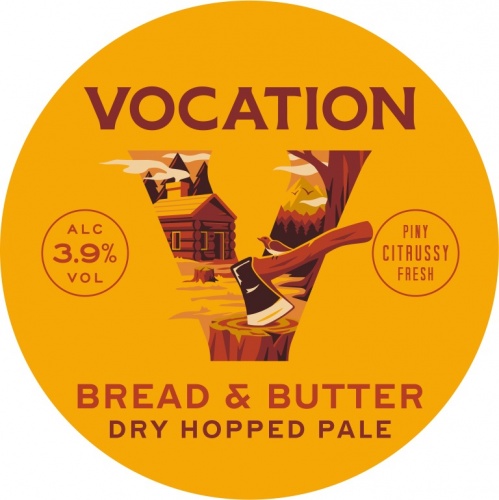 VOCATION BREWERY/Bread and Butter Dry-Hopped Pale
A satisfying reward that's always worth the hard work! With layers of US hops combined with British malts, this fresh and easy-drinking dry-hopped pale is a solid staple that delivers every time. Proof that the simple things in life are often the best. Soak up refreshing flavours and aromas of pine, peach, lychee and citrus. Finished off with a smooth, rounded bitterness.
Malt: Extra Pale
Hops: Simcoe, Mosaic BBC
Allergens: Malted Barley, Wheat
Vegan friendly
ABV: 3.9%
Sponsored by The Verulam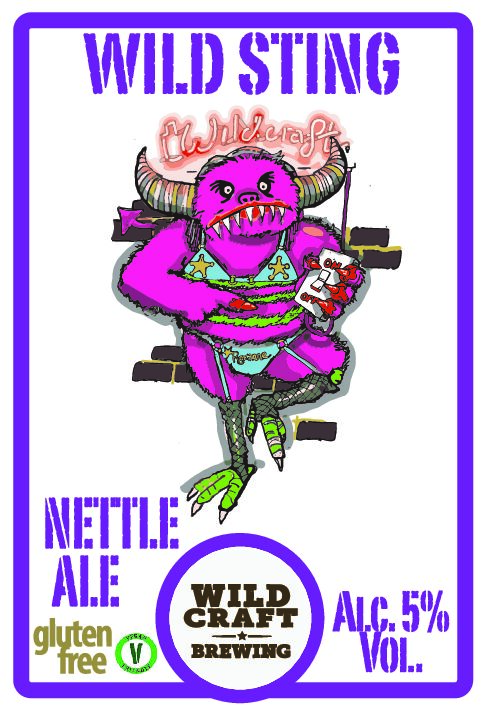 WILD CRAFT BREWING/Wild Sting Nettle Ale

Based in Smallburgh Norfolk, Wildcraft Brewing create dynamic and exciting ales using locally sourced and foraged ingredients.
In medieval times, monastic brewers used alternatives to hops to bitter their beer, and one common 'experiment' was the common stinging nettle! Wild Craft have combined this ancient technique and comibined it with some great aroma hops to make a delicious brew.
Wild Sting is a ruby beer with rich malt tones and a unique and very tasty ale!
This cask found its way to St Albans in the back of the Vicar's car on the way home from a pilgrimage to Walsingham….
Allergens: Gluten free and Vegan friendly
ABV 5%
Sponsored by Anthony Hayes Jewellery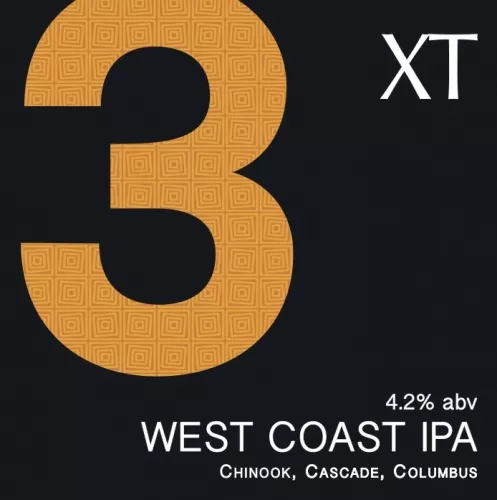 XT BREWING COMPANY/XT3 West Coast IPA

An American style IPA – packed with Chinook, Columbus and Cascade hops from the American North West (via XT's Buckingham base!) – crisp, clean and refreshing with a lasting hoppy bite.
ABV 4.2%
Sponsored by The White Lion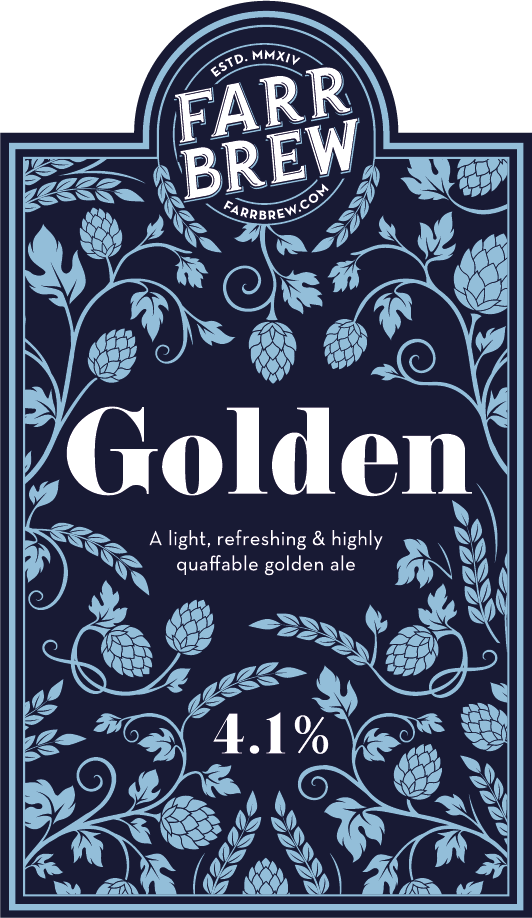 EXTRA CASK!
FARR BREW/Golden
This was the first beer brewed back in 2016 at Farr's brewery in Wheathampstead. A dark, golden ale which is crafted to be light, refreshing and highly quaffable.
Sovereign and WGV hops are delicately blended with carefully selected grains; producing a golden ale with great mouth feel and a perfect balance of malt and hops. Perfect any time of the year.
ABV 4.1%
Sponsored by Farr Brew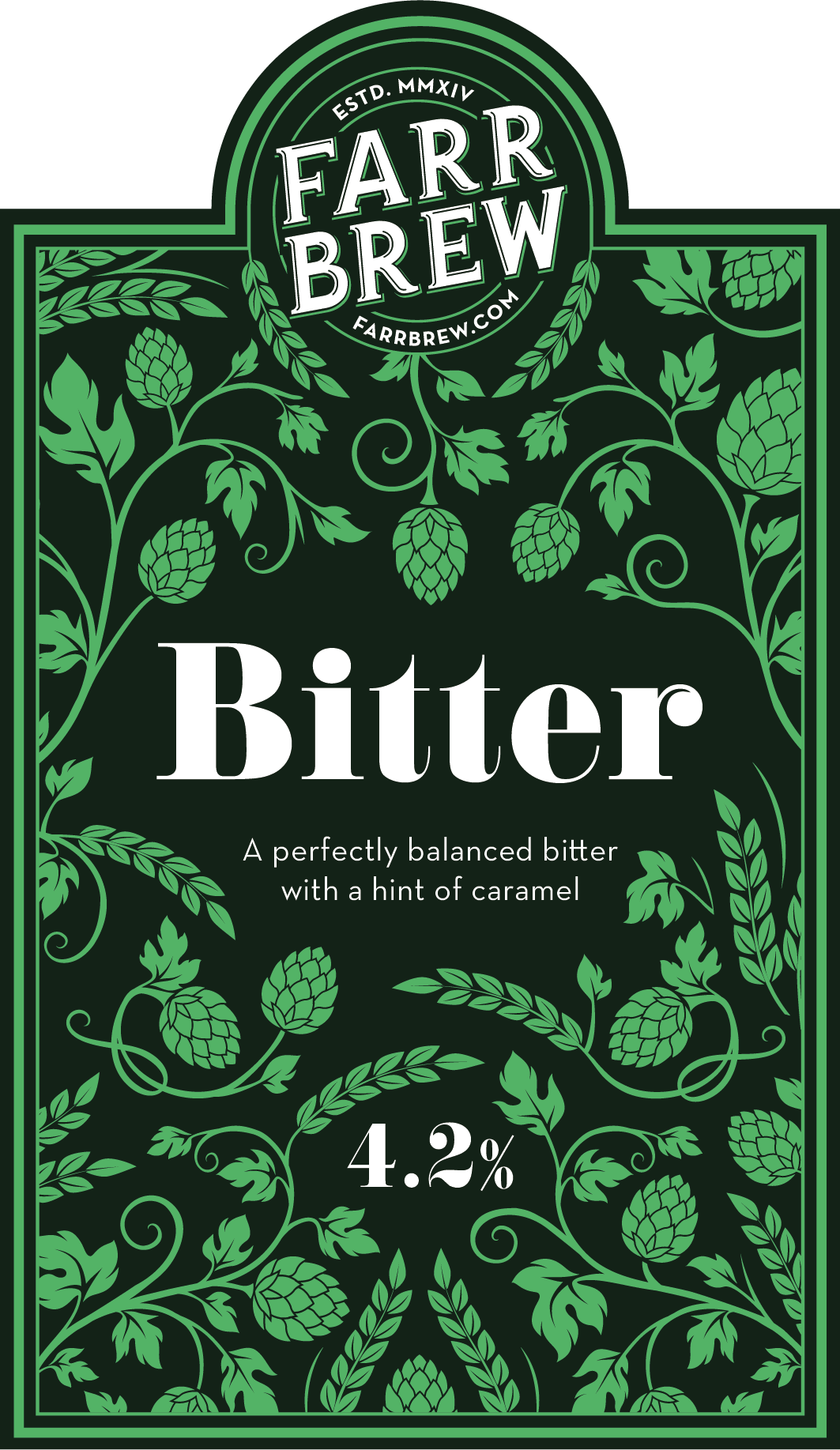 EXTRA CASK!
FARR BREW/Bitter
A staple of the Farr Brew range; painstaking research and recipe tweaking went into producing a beer they truly believe to be the best bitter by Farr.
Pale, crystal and chocolate malts combine with Sovereign hops to create this beautifully dark traditional bitter. It's a perfectly balanced best bitter with a hint of caramel; very moreish and a true session ale.
ABV 4.2%
Sponsored by David Jelly